Asparagus
Asparagus: Asparagus is rich in protein, vitamin C, vitamin A, and folic acid. It contains fibre and iron. Asparagus enhances hair production and is an excellent source of silicon for healthy hair. It contains Vitamin E that works towards making your hair healthy. In other words, Asparagus as hair nourishment is a good option to follow.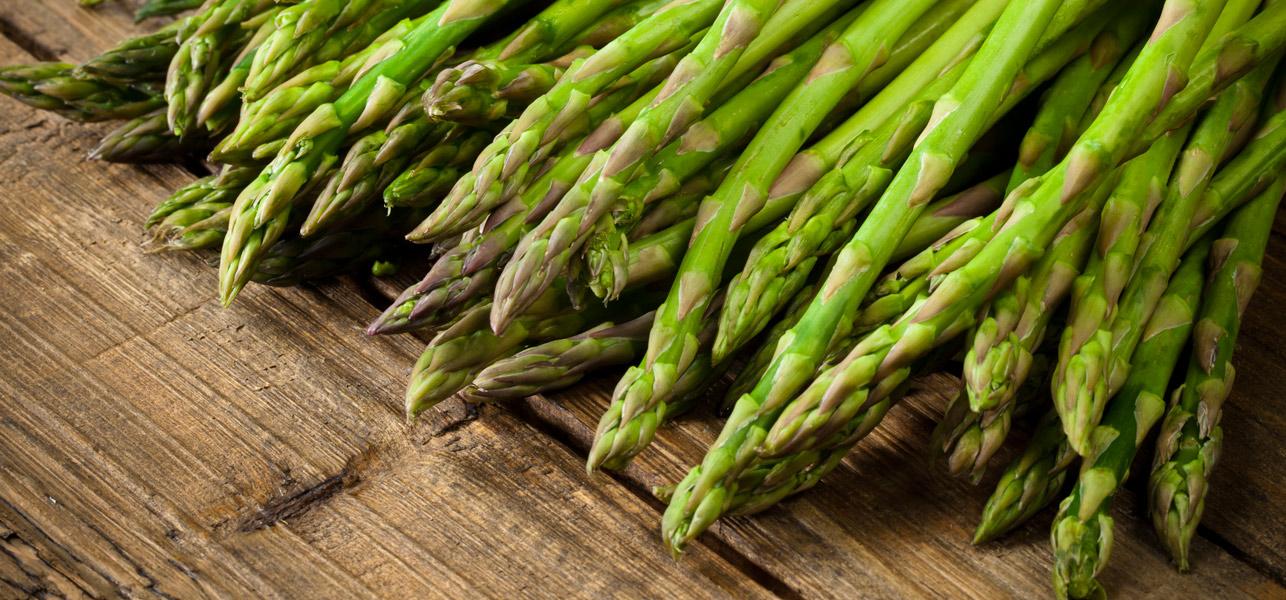 Consuming asparagus in your daily diet can cure the problem of hair fall. Asparagus gives you healthy hair with effective results.
Why is this ingredient added in the hair gro therapy
It has folic acid that helps the body absorb protein.
It is rich in Vitamin A and Vitamin C containing fibre and iron.
Eating asparagus will help with thicker and shinier hair.
Vitamin A, C, antioxidants, and calcium in asparagus adds more strength to the roots of the hair.
It promotes hair growth and prevents hair fall by moisturizing the scalp.
Nutrition Value of Asparagus as hair nourishment
ASPARAGUS (A. OFFICINALIS), RAW,NUTRITION VALUE PER 100 G.ORAC VALUE 2150(SOURCE: USDA NATIONAL NUTRIENT DATA BASE)
PRINCIPLE
NUTRIENT VALUE
PERCENTAGE OF RDA
Energy
20 Kcal
1%
Carbohydrates
3.38 g
2.5%
Protein
2.20 g
4%
Total Fat
0.12 g
0.5%
Cholesterol
0 mg
0%
Dietary Fiber
2.1 g
5.5%
VITAMINS
Folates
52 µg
13%
Niacin
0.978 mg
6%
Pantothenic acid
0.274 mg
5%
Pyridoxine
0.091 mg
7%
Riboflavin
0.141 mg
11%
Thiamin
0.143 mg
12%
Vitamin C
5.6 mg
9%
Vitamin A
756 IU
25%
Vitamin E
1.13 mg
7.5%
Vitamin K
41.6 µg
35%
ELECTROLYTES
Sodium
2 mg
<1%
Potassium
202 mg
4%
MINERALS
Calcium
24 mg
2.5%
Copper
0.189 mg
21%
Iron
1.14 mg
14%
Magnesium
14 mg
1%
Manganese
0.158 mg
7%
Phosphorus
52 mg
7.5%
Selenium
2.3 µg
4%
Zinc
0.54 mg
5%
PHYTO-NUTRIENTS
Carotene-ß
449 µg
Carotene-α
9 µg
Lutein-zeaxanthin
710 µg
You can read more about other herbal items which help for hair nourishment in other blogs on this website. Alternatively there is more information available regarding hair care and development in blogs on telecart.com.