Almonds
Almonds are known as 'Badam' in Hindi, 'Badamkayi' in Telugu, 'Vadhumai' in Tamil, 'Badam Parippu' in Malayalam, 'Badami' in Kannada, 'Badam' in Gujarati, and 'Badaam' in Marathi. These are the healthiest nuts you can get, though it isn't really a nut, but more of a seed. For many years we are using almonds for hair growth.
Why is the ingredient added to Hair Gro Therapy
High in Magnesium.
Loaded with vitamins and nutrients, Almonds pack a nutritious punch when eaten in moderation.
According to the Hair Boutique website, magnesium is "an essential mineral for growing healthy strands."
In fact, a deficiency of magnesium within the body has been linked to hair loss.
Almonds contain hair-friendly nutrients like polyunsaturated and mono fatty acids as well as vitamin A, D, B1, B2, and B6.
Nutrition Value of Almond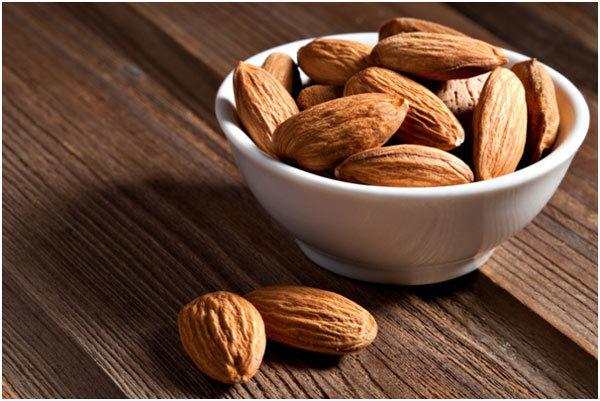 PRINCIPLE
NUTRIENT VALUE
PERCENTAGE OF RDA
Energy
575 Kcal
29%
Carbohydrates
21.67 g
16%
Protein
21.22 g
38%
Total Fat
49.42 g
165%
Cholesterol
0 mg
0%
Dietary Fiber
12.20 g
30%
VITAMINS
Folates
50 µg
12.5%
Niacin
3.385 mg
21%
Pantothenic acid
0.47 mg
9%
Pyridoxine
0.143 mg
11%
Riboflavin
1.014 mg
78%
Thiamin
0.211 mg
16%
Vitamin A
1 IU
0%
Vitamin C
0 mg
0%
Vitamin E
26 mg
173%
ELECTROLYTES
Sodium
1 mg
0%
Potassium
705 mg
15%
MINERALS
Calcium
264 mg
26%
Copper
0.996 mg
110%
Iron
3.72 mg
46.5%
Magnesium
268 mg
67%
Manganese
2.285 mg
99%
Phosphorus
484 mg
69%
Selenium
2.5 µg
4.5%
Zinc
3.08 mg
28%
PHYTO-NUTRIENTS
Carotene-ß
1 µg
—
Crypto-xanthin-ß
0 µg
—
Lutein-zeaxanthin
1 µg
—
You can get more information about hair development in other blogs on this website. You can also read about more natural items which are useful for hair growth in our blogs on telecart.com